_ OUR PRODUCTS
Household, automotive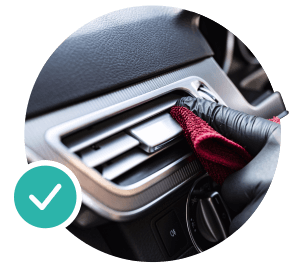 If you are looking for unusual solutions in the field of car cosmetics or household chemicals, we will be happy to support you in achieving the goal.
Together we will enrich your company's portfolio with products, which will facilitate the process of cleaning, renovation and maintenance of vehicles.
We will select a unique fragrance composition for air fresheners, antistatic preparations or furniture care products.
_ 3 QUALITY VERIFICATION DEPARTMENTS
Testing of starting materials
for production
Interop analysis of the formula
Performing analyses
physicochemical
Quality Control Department
Detailed checking of component deliveries in accordance with
the PN-ISO 2859-1 standard
Detailed product testing
during production
Control of parametersand correctness
of the production line settings
Inspection of the finished product in accordance with the PN-ISO 2859-1 standard and the act about packaged goods
Release of the finished product
for the next stage of the order
fulfillment process
Quality Assurance Department
Contact with customers and suppliers
in matters related to quality, documentation
Development of production documentation
Supervision of customer audits and corrective actions
and preventive
Releasing the finished product
for trading and shipping