_ OUR PRODUCTS
Medical Devices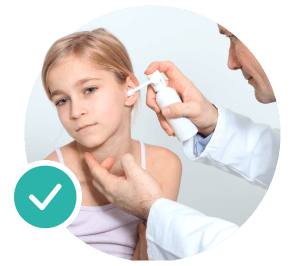 At JagoPro, we focus on more than just creating Personal Care products. We went a step further and has been successfully offering our customers a wide range of medical devices for over a dozen years. With the utmost care and full attention We control the entire product development cycle, up to the final production in accordance with the highest standards.
We can create for you medical devices that will take care of the protection of: the nose, ear, mouth, throat or skin, as well as the intimate zone.
We will create a unique formula for you, help you register it in accordance with the latest MDR regulation, select the packaging, and if you choose, we will become the responsible entity.
_ 3 QUALITY VERIFICATION DEPARTMENTS
Testing of starting materials
for production
Interop analysis of the formula
Performing analyses
physicochemical
Quality Control Department
Detailed checking of component deliveries in accordance with
the PN-ISO 2859-1 standard
Detailed product testing
during production
Control of parametersand correctness
of the production line settings
Inspection of the finished product in accordance with the PN-ISO 2859-1 standard and the act about packaged goods
Release of the finished product
for the next stage of the order
fulfillment process
Quality Assurance Department
Contact with customers and suppliers
in matters related to quality, documentation
Development of production documentation
Supervision of customer audits and corrective actions
and preventive
Releasing the finished product
for trading and shipping